икона за подаръкthis is a post I did back in 2007 but is still relevant today, sigh………….
I don't know why everyone is so down on spammers. I mean look at the wonderful things they have to say about me. I don't even get this kind of lovin' from my family. My family look at my blog and say, well they don't say anything, cause they don't know what to say. But then along come some complete strangers and they pour out the love.
I mean I don't even know these people and yet they tell me how wonderful I am and how cool my site is and even thank me. That's right, they thank me! They say things like, cool site, thanks or great work thank you. Their moms sure did a good job raising them. Why can't we all be more like spammers, they are the nicest people.
Cool site!! thanks!!! Lorazepam Dosage Valium Addiction Valium Addiction Adipex Drug Loss Weight Adipex Drug Loss …
It is a cool site and thank you for reminding me about all the drugs I'm failing to take. Got anything for hair loss?

I just want to say thank you for taking the time & effort for put this web page together! Please visit my homepage too: (too many pages to list, everything from ringtones to viagra)
Why, you're welcome. I also want to take the time and effort to tell you to bugger off! While you're at it, try to focus on one spam product at a time.
I really enjoyed this page. I will be linking and I will be trying to read and research all that there is to offer from this site! Would you please also visit my homepage? (another long list of drugs)
Thank you. I look forward to a link from your spammy website. Please do read and research all that there is to offer from this site and then tell me, why are you still spamming me?
Very good web site, great work and thank you for your service. Chuck
You're welcome Chuck! Not quite clear what my service was though. Would that be providing you a site you can comment spam on? Don't mention it, that's why I blog, so you can spam.
I am very impressed how you can build webpages! Please visit my homepage, Betty
Wow Betty, if you're impressed with how I can build webpages, wait til you see me blow milk bubbles out my nose. Now that's impressive!
Hello – this is just a testing, dont worry about it
Great, I was worried but now I won't and don't you worry about me clicking the delete button.
Откъде да купя иконаOnward Search "offers an all-encompassing look at the best job markets, the most in-demand job titles, and salary ranges for PPC professionals."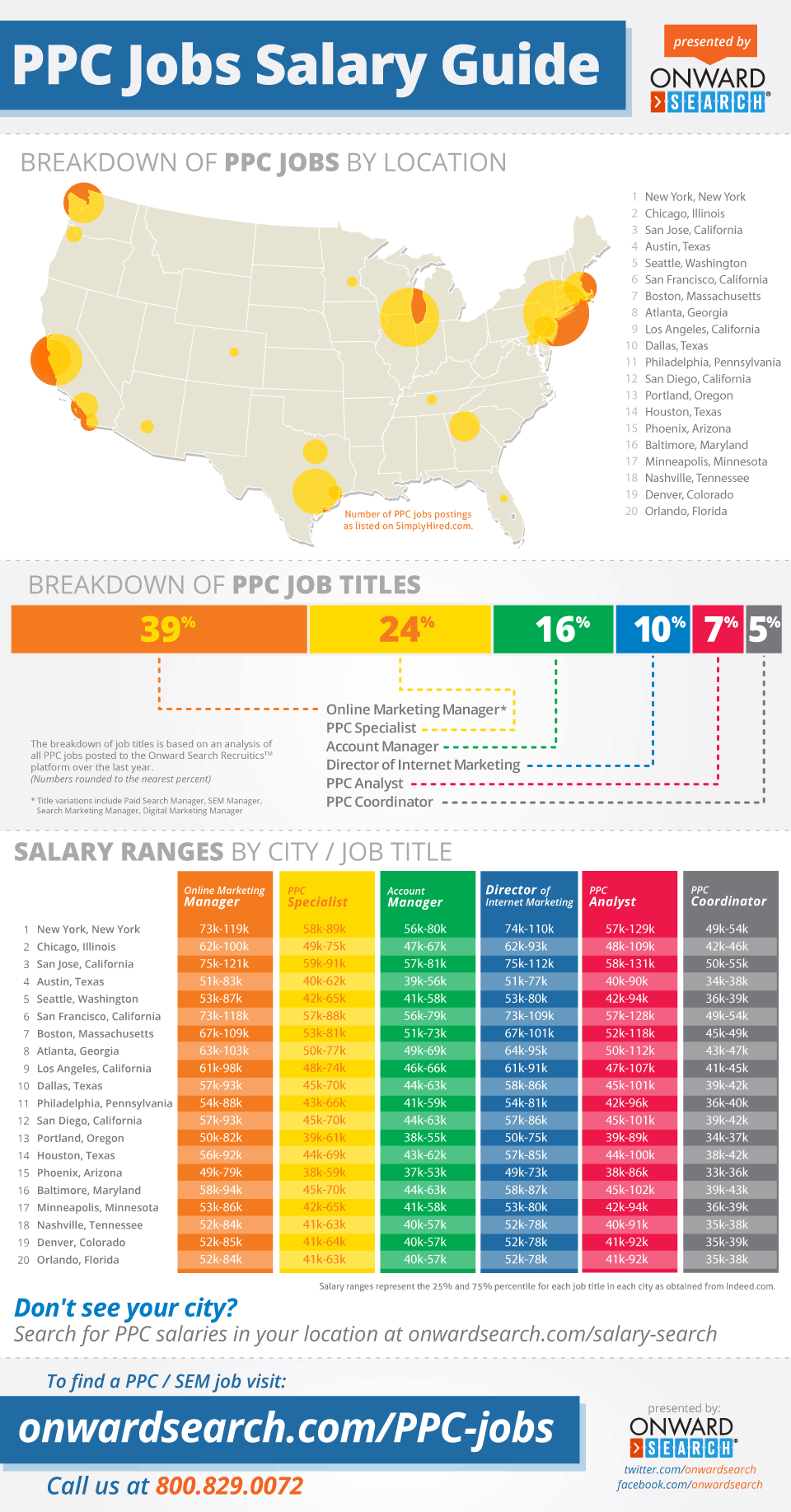 © 2012 Onward Search

There's no doubt that the search engine market is growing at a rapid rate around the globe as more and more people come online. comScore reports that more than 88 per cent of Internet users are outside the US. Finally there's a book on the market that addresses this compelling fact and it covers global pay-per-click, SEO, social media, mobile apps, multilingual web analytics and more.
The book "Global Search Engine Marketing: Fine Tuning Your International Search Engine Results" by Anne Kennedy, founder and managing partner of Beyond Ink and Kristján Már Hauksson, founder of Nordic eMarketing and fellow blogger at Multilingual Search.
The first chapter titled "Can You Afford Not to Think Globally" addresses the sheer size of the global search engine market pointing out that in October 2011 there were 185 billion searches worldwide. That's nearly 6 billion searches a day, 248+ million searches per hour or 4 million searches per minute. That's a whole lotta searching going on! It also points out the one size does NOT fit all when doing business online worldwide.
In the second chapter "Common Territory: Search Marketing Without Borders" the authors discuss the commonalities in search engine marketing around the globe including mistakes like having a single English only website, using mechanical translations (my personal pet peeve) and using literal translations of your English keywords. The chapter also covers setting goals, keyword research, talent, localization and other common issues.
Other chapters are divided by countries or regions; China, Hong Kong, Taiwan, Japan, Russia, United Kingdom, Germany, South Korea, India, Nordic countries, Netherlands, France, Spain, Italy, Canada, Brazil, South America, Mexico, Singapore, as well as Middle Eastern and North African countries.
Each country/regional chapter covers the markets' online profile, search market share, common mistakes, ppc, seo, analytics, press releases and ends with a tips section. The search market share was very interesting showing Google's domination in most countries but also their competition with Baidu in China, Yandex in Russia and Naver in South Korea.
The common mistakes section in each country was interesting as well with revelations like search marketers lumping countries in Asia together, Singapore, China and Hong Kong for example and using direct translations like "mobile phone" in Germany. The tips were also helpful including where to focus more on mobile or which countries have larger broadband penetration where you could use rich media.
There are two additional chapters "SEO/SEM Resources" that covers books, website tools, pr and conferences and "Google Countries and Domains" showing the country, language(s) and the domain of Google search in that country. As a global search engine marketer with some experience I found this book enlightening and filled with wonderful nuggets of information. This is a book that you not only want to read but refer to quite often as you plan and execute your global search engine marketing strategy.
БогородицаAttending SEM conferences is a great way to learn sem basics all the way through to advanced subject matter. It is also the best way to stay abreast of sem industry developments and changes. Conferences are an excellent place to network and meet new friends as well as catch up with old friends. Below is a list of SEM conferences that are scheduled for 2012 so take a look and start planning which conferences you will attend this year. This is by no means an all encompassing list so please let me know if you are aware of any other sem conferences that will be taking place in 2012.
Search Engine Strategies (SES)
SES Conference & Expo is the leading global event series that educates delegates in search and social marketing, putting a special focus on tactics and best practices. SES Events provide instruction from the industry's top experts, including representatives from the Search Engines themselves.
San Diego, California – February 6 – February 10, 2012
London, England – February 20 – February 24, 2012
New York, New York – March 19 – March 23, 2012
Toronto, ON – June 11 – June 13, 2012
San Francisco, California – August 13 – August 17, 2012
Search Marketing Expo – SMX – is the search engine marketing conference from Third Door Media, the company behind the Search Engine Land news site, Marketing Land, and the Search Marketing Now webcast series.
SMX is programmed by the sharpest minds in search marketing. Together, Search Engine Land editor-in-chief Danny Sullivan and executive editor Chris Sherman have covered the topics, interviewed the luminaries and educated a generation of search marketers.
Jerusalem, Israel January 15, 2012
San Jose, CA – February 28 – March 1, 2012
Munich, Germany – March 27 – March 28, 2012
Toronto, ON – April 25 – April 26, 2012
Syndey, Australia – May 1 – May 2, 2012
London, England – May 15 – May 16, 2012
Seattle, WA – June 5 – June 6, 2012
Paris, France – June 7 – June 8, 2012
New York, NY – October 2 – October 4, 2012
WebmasterWorld's Search Engine & Internet Marketing conferences comprise of tracks and sessions aimed at businesses and consultants involved in the Search Engine Industry, the Online Advertising Industry, Affiliates, Webmasters, and any business with an Internet presence.
Honolulu, Hawaii – February 14 – February 15, 2012
Las Vegas, NV Fall 2012
The BlueGlass Conference series is returning to Los Angeles, CA for two unforgettable days this spring. On April 23rd and 24, 2012 some of the best Internet marketing minds in the world will gather for 48 hours of learning, sharing & forming relationships that will last a lifetime.
Los Angeles, CA – April 23 – April 24, 2012
iStrategy combines keynote speakers, interactive workshops and live interviews to deliver a high-quality program for attendees. We are committed to providing a live social media experience, with a very active Twitter feed, live blogging, Facebook posts and Linkedin discussions as our attendees tend to be active in social media channels. In order to facilitate face-to-face networking opportunities, we offer coffee breaks, lunches and a gala reception on the evening of the first day.
San Francisco, CA – January 31 – February 1 , 2012
Sydney, Australia – February 21 – February 22, 2012
London, England – May 22 – May 23, 2012
What sets OMS apart from the typical conference or tradeshow is its fervent focus on providing educational content without the fluff. Events include hands-on training workshops, one-on-one personalized labs with experts, thought-leadership presentations and peer-to-peer collaboration on a variety of subjects.
San Diego, CA – February 06 – February 10, 2012
Industry experts and thought leaders from around the country will deliver in-depth presentations on topics including Advanced Search Engine Optimization, Social Media Marketing, Universal Search, Analytics, Paid Search Marketing and much more
Portland, OR – February 24, 2012
иконографиясвети илия
BlueGlass Interactive, a digital marketing agency and creators of the BlueGlass LA & BlueGlass FL conference series, will be hosting BlueGlass TPA in Tampa, Florida September 26th & 27th, 2011. The location is Doubletree Guest Suites. All sessions, breakfasts, lunches, dinners, hosted cocktail hours and team building events are all included for $795. Tickets are available here. http://blueglass.ticketleap.com/blueglass-tpa/
BlueGlass TPA has an impressive lineup of social media, search marketing and online business experts including;
Here's a list of some of the speakers:
Tim Mayer, Chief Strategy Officer, Trada (formerly of Yahoo Search)
Simon Heseltine, Director of SEO, AOL
Dennis Goedegeburre , Director of SEO, eBay
Brian Clark, CEO, CopyBlogger Media
Greg Boser, President of Products & Services, BlueGlass Interactive
Scott Skurnick, Executive Dir. Of Social Media & SEO, Edmunds.com
Lindsay Wassell of Keyphaseology & SEOmoz
Jon Henshaw, Co-Founder, Raven Tools
Lee Odden, CEO, TopRank Online Marketing.

Sessions & Panels Will Include

Link Building Tactics in a Post Panda & Aggressive Environment
Convergence of Social Media & Search Marketing : Google+, Facebook & Beyond
Advanced PPC Tactics : Looking Beyond Adwords and Understanding Bing AdCenter
Web Analytics & Conversions : Getting Deeper into Google, Omniture and Webmaster Tool Suites
SEO vs. Local Listings : How Web Properties Can Compete Against Brick & Mortars in Google & Bing Listings
SEO Clinic w/ Advanced SEO's digging through YOUR site to unearth Google & Bing indexing issues!
икони
MediaPost's Search Insider Summit will be held December 8-11 in Park City, Utah. Non conference activities include skiing, tubing and snowmobiling!
The purpose of the Search Insider Summit is to bring the best minds in the Search industry together to share leading edge information and experience on search marketing in a think-tank environment, while exploring new technology, strategies and tactics for effective search marketing campaigns.
For the 3-day event, we bring in 50 of the top marketing and agency executives responsible for search strategies and search budgets for their companies to network, debate and collaborate about marketing using Search. Attendance for the Summits are capped to ensure conversation, learnings and overall experience is intimate, productive and highly useful.
The Search Engine Marketing Professional Organization (SEMPO) is offering discounts to the following events. SEMPO is a global non-profit organization serving the search engine marketing industry and marketing professionals engaged in it. Access the discount codes here.
__________________________________________________________________________________________
OMS 23-City Tour and Virtual Summit – Registration Discount of 20%
August 17 — San Francisco, CA
The Online Marketing Summit 23-City tour and virtual summit are coming to you! Learn from industry experts and thought leaders of Kodak, REI, DuPont, Jack In The Box, Cisco, and Yahoo!. Join your marketing peers as they share ideas, hear from expert practitioners, and learn best practices in social media, search, email, analytics, and more…
________________________________________
SES San Francisco – Registration Discount of 20%
August 16 – 20 — San Francisco, CA
This year, SES is moving to San Francisco. Learn the ins-and-outs of search engine marketing, including website optimization, link building tactics, pay-per-click advertising, and landing page testing. Their expo floor will have 100+ companies to help you grow your business, and will offer networking events and more…
________________________________________
Social Media for Business Bootcamp – Registration Discount of 10%
August 20 – 21 — Mumbai, India
Social media is no longer a buzzword – it has become an integral part of our everyday lives. Given the rate at which social media is spreading today, marketers can no longer ignore this revolutionary medium – both B2C and B2B. If you want to leverage social media marketing for community building, online sales, brand promotion, and B2B lead generation, you will not want to miss this bootcamp…
________________________________________
Integrated Marketing Summit – Registration Discount of 20%
August 24 – 25 — Chicago, IL
The Integrated Marketing Summit (IMS) has invited over 25 speakers from around the U.S. to cover 15 topics, two keynotes, and three next-day hands-on workshops for professionals looking for additional educational and support. IMS is the signature summit for marketing, advertising, and PR professionals in both B2B and B2C markets throughout the U.S. IMS provides actionable insights, expertise, and cutting-edge information in a convenient, affordable one-day educational format. And the best continues, with next-day, hands-on workshops presented by leading practitioners…
________________________________________
Integrated Marketing Communications in a Social Media Age – Registration Discount of 10%
August 30 – 31 — Singapore
September 2 – 3 — Hong Kong
Through a showcase of best practices from and of global brands including HP, InterContinental, KFC, LG, Unilever, Nike, DBS, FairPrice, Volvo, and Bank of Philippines, this two-day conference will equip marketers with strategies and insights to funnel core messages with conviction and consistency. Find out how you can capitalize on social media and integrate it seamlessly with offline channels to engage consumers and combat message dissonance. Grab this opportunity to acquire insights through best practices that will propel your brand up and above the rest…
________________________________________
Social Media for Businesses Bootcamp – Registration Discount of 10%
September 10 – 11 — Delhi, India
Social Media is no longer a buzzword – it has become an integral part of our everyday lives. Given the rate at which social media is spreading, marketers can not ignore this revolutionary medium, both for B2C and B2B. If you want to leverage social media marketing for community building, online sales, brand promotion, and B2B lead generation you may not want to miss this bootcamp…
________________________________________
SES Hong Kong – Registration Discount of 20%September 13 – 14 — Hong Kong, China
SES brings its world renowned learning experience and thought leaders in the search engine marketing field to Hong Kong. Organized and programmed by the SES Advisory Board and SearchEngineWatch.com, the program will be packed with sessions covering PPC management, keyword search, SEO, social media, local, mobile, link building, duplicate content, and much more…
________________________________________
PPC Summit: Search & Social Media Success – Registration Discount of 10% – Additional Early Bird Discount of 25% Before August 31
September 21 – 22 — Los Angeles, CA
Are you struggling to generate qualified leads using search marketing and social media? Attend PPC Summit Presents: Search & Social Media Success where the top minds in search engine marketing and social media will gather to teach best practices, lessons learned, and case studies that outline "The Top Strategies to Improve Your Search & Social Media Marketing Results." Leading industry experts will offer profit-boosting solutions for social media: Twitter, LinkedIn, Facebook; search engine optimization, search marketing: Google AdWords, Microsoft AdCenter, Yahoo Search; quality score; keyword targeting, landing page optimization, and much more…
________________________________________
Social Search Optimization Bootcamp – Registration Discount of 10%
September 24 – 25 — Delhi, India
Social search optimization is the name of the game. Over the last decade, typical SEO techniques have become commoditized and are today highly competitive. With the convergence of social media (along with real time and local search) with SEO, once again there is an opportunity to sustainably grow one's business using social search optimization. Whether you are interested in promoting your brand or generating online leads and sales, social search optimization can be your answer…
________________________________________
Go Back to School with SEMPO Atlanta at Emory University – Free for SEMPO Members
October 1 — Atlanta, GA
SEMPO Atlanta is hosting its first half-day educational event, featuring a line up of nationally known industry experts across a variety of advanced SEM topics: Dave Szetela (Clix Marketing), Stephan Spencer (Covario), Matt Bailey (Site Logic), and Adam Proehl (Nordic Click Interactive). Each speaker's topic presentation will be followed by Q&A during session breakouts on advanced PPC, SEO, analytics, and social media. A networking breakfast and lunch will be provided…
________________________________________
Search Marketing Expo – SMX East – Registration Discount of 20%
October 4 – 6 — New York, NY
SMX East covers all of the search engine marketing topics: SEO, paid search advertising, analytics, local, mobile, and much more. You'll find programming to match your needs, whether you are a beginner or SEM expert, work at (or with) an agency, or manage search marketing in-house…
________________________________________
International Search Summit – Registration Discount of 20%
October 28, 2010 — London, England
The International Search Summit is an event dedicated to international and multilingual search marketing. Now in its third year, the event focuses on the issues and challenges facing search marketers targeting a global audience. Delegates will hear from some of the leading experts in international search and social media…